Tikkun is now only online. We address a wide range of issues. We do not have a word limit except what we think our readers will read (depending on how much they are drawn in by your writing style and/or new and engaging ideas. We are a magazine of ideas, not a news journal. We do not print articles that have been printed elsewhere. If you have accompanying art or photos, you must assure us that you have legal rights to give Tikkun permission to use them or the URL to where they appear in websites that are designed to give such permission. With a tiny staff, it takes us time to review what you have sent, so be patient.
Our website shows the range of issues we address. We do accept poetry and fiction, but we are seeking high quality in both of those categories, as we do in regard to non-fiction articles. We do not pay for articles or poetry or fiction, and while authors retain the rights to anything of theirs that we print, we retain the right to reprint them on our website or in any collection of articles, poetry or fiction that we have published, and to send them out to the 40,000 people who receive our emails.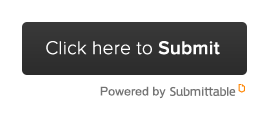 If your contribution addresses something that is timely, e.g. a social, political, or economic development that would likely be irrelevant 6 months from now, please send a copy to alden@tikkun.org instead of uploading it here.  If you don't hear back from Alden within two weeks, assume that it will not be used, and feel free to send it elsewhere. We do not have enough staff to give feedback or explanations for why we are not using any given submission. If you'd like to volunteer time at Tikkun, so that we might have more editorial capacities, apply by sending a self-revealing note to rabbilerner.tikkun.@gmail.com describing your relevant skills and what about Tikkun excites you and what don't you like about our editorial stances. Tell us also how many hours a week you can volunteer (online).